Our History
The Black Lion, or as was originally known the Black Lyon, is the oldest pub in Inchicore. Mr. Eamonn Casey, the authority on the history of Dublin Pubs, traces a license for the Black Lion from 1734, on or close to the present site. An Act of Parliament gave the go-ahead for a turnpike road through Inchicore in 1729, making the location an ideal spot of a coaching inn. The importance of the venue was further enhanced with the provision of a forge on the Grattan Crescent side of the Inn where the car park is now situated.
Over its lengthy history, the Black lion has had many owners, the longest being the Egan family who was there for nearly 100 years. In this century, it was owned by McCanns, P.J. McEvoy, Hardy's, the Dillon family and finally the present incumbents, the Kelly family. Up to fifty years ago, as was customary then, the proprietors and their families lived on the premises. Many of the staff were also accommodated there with their own quarters.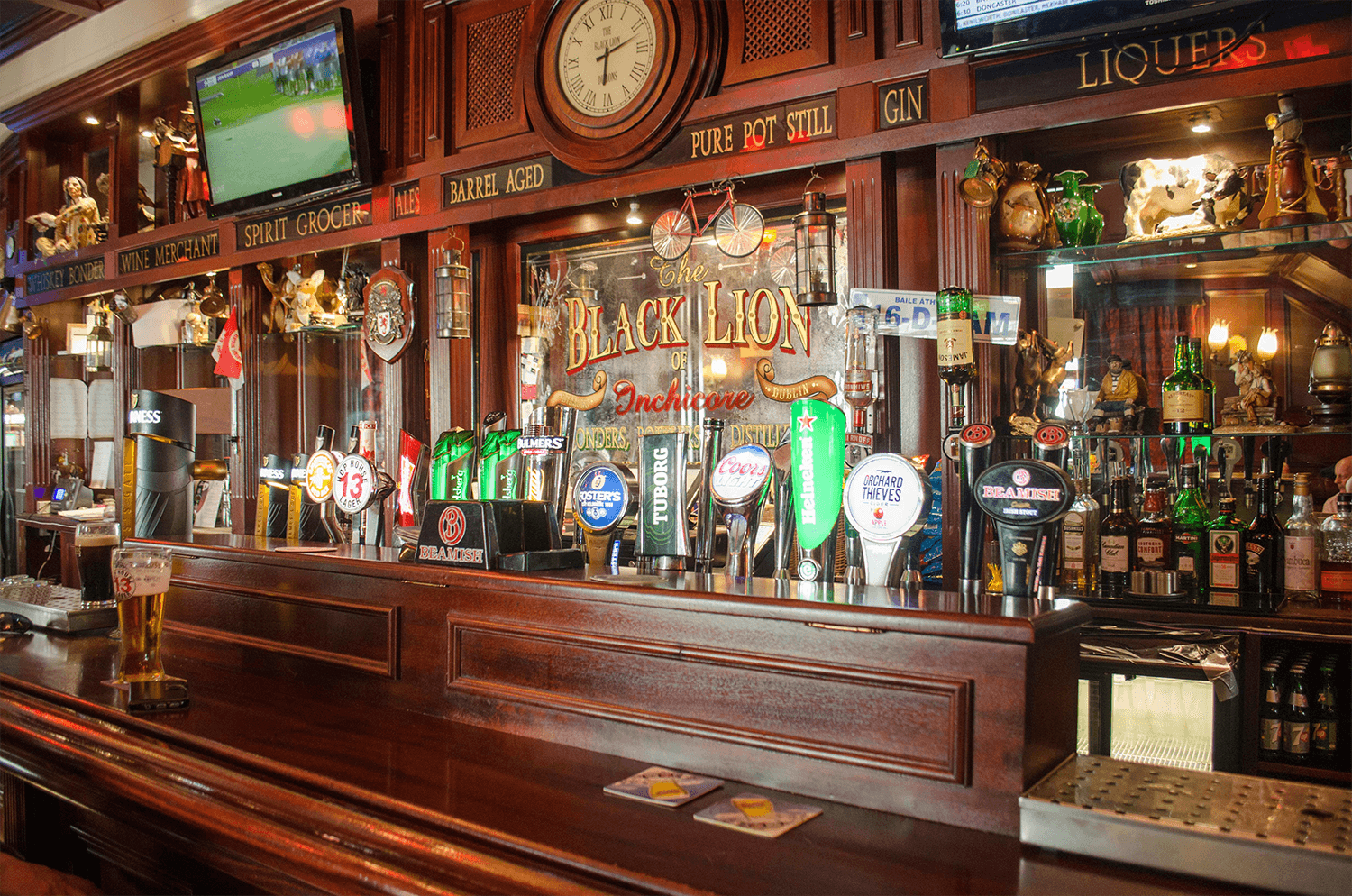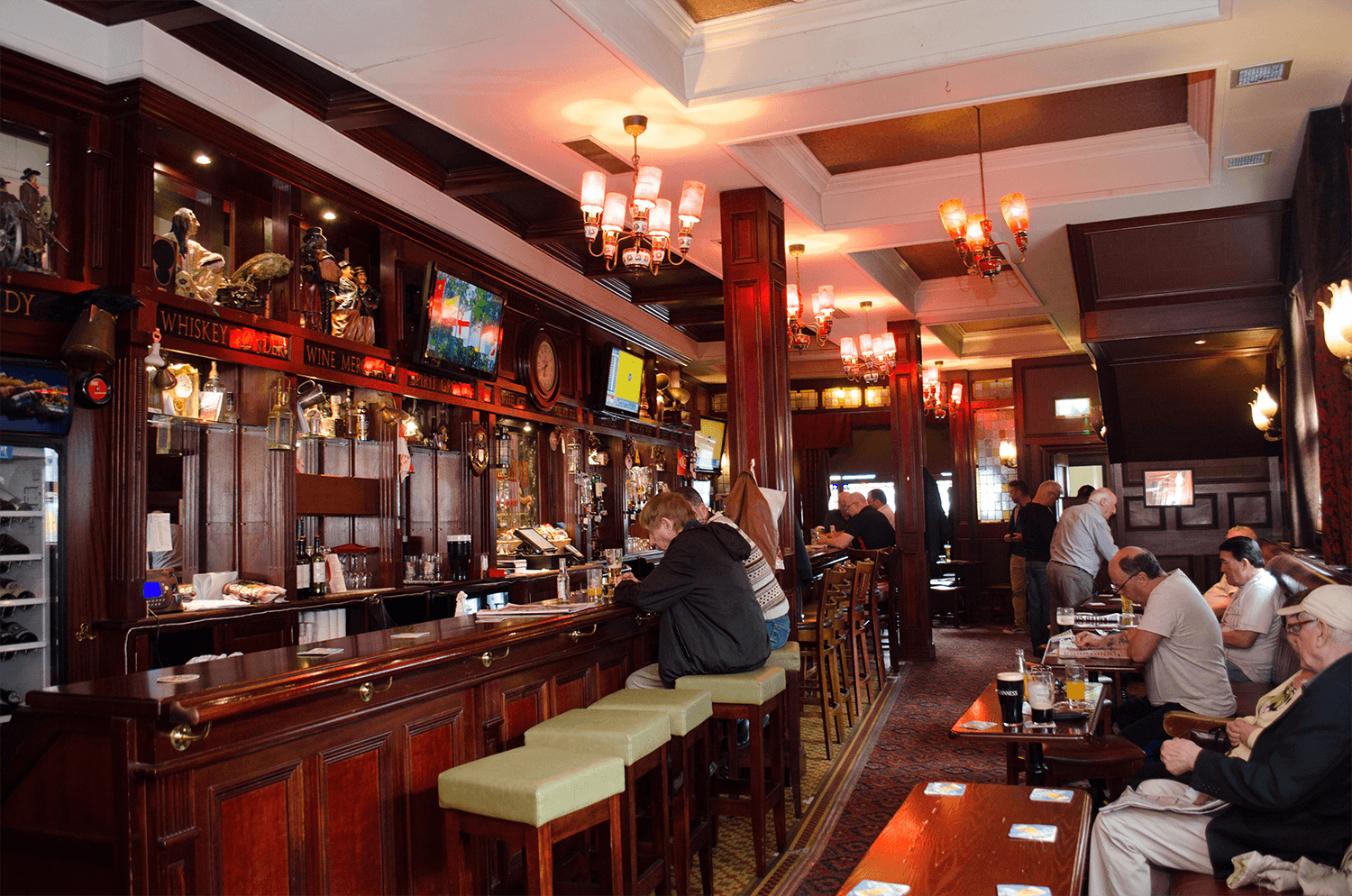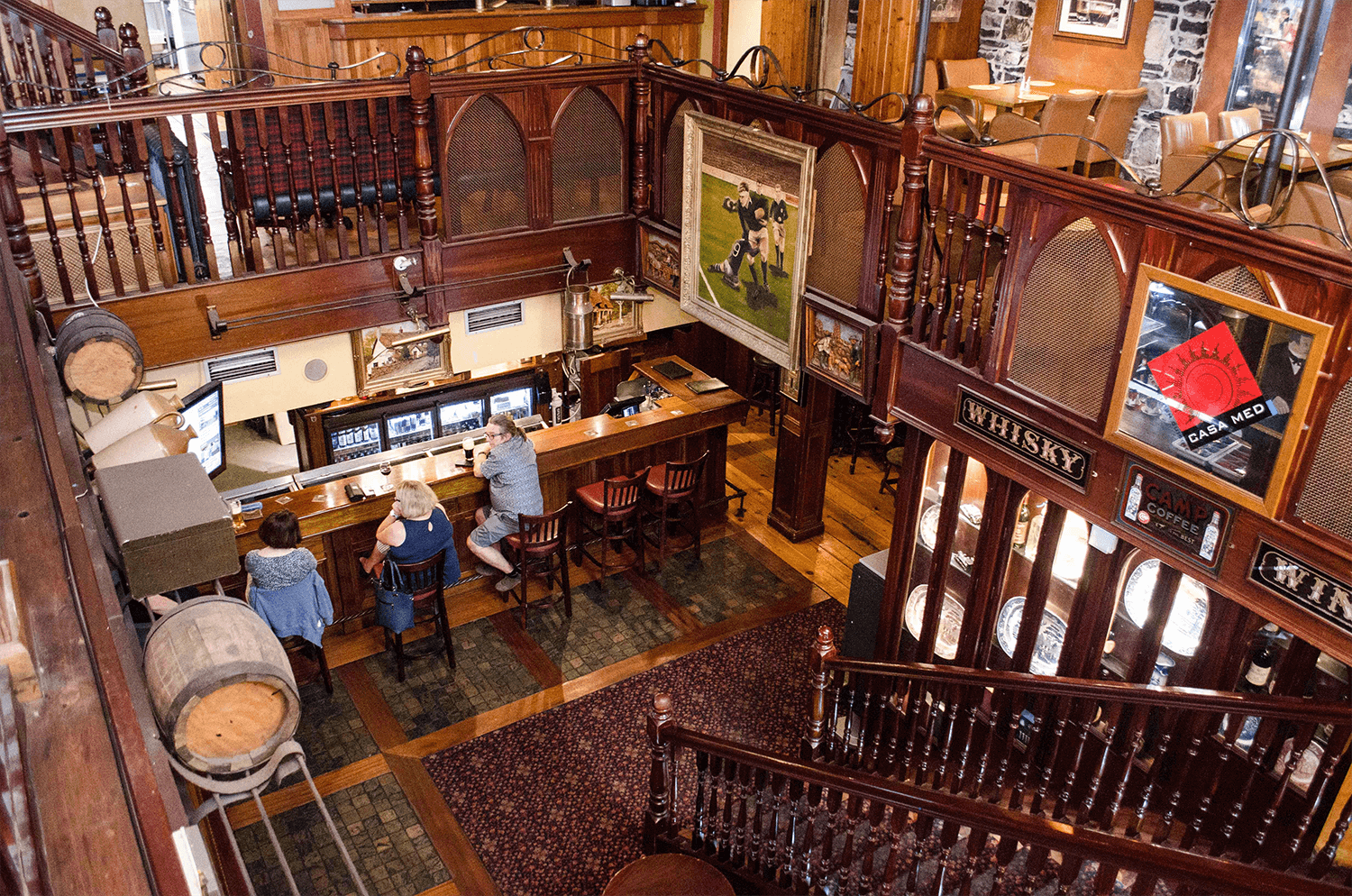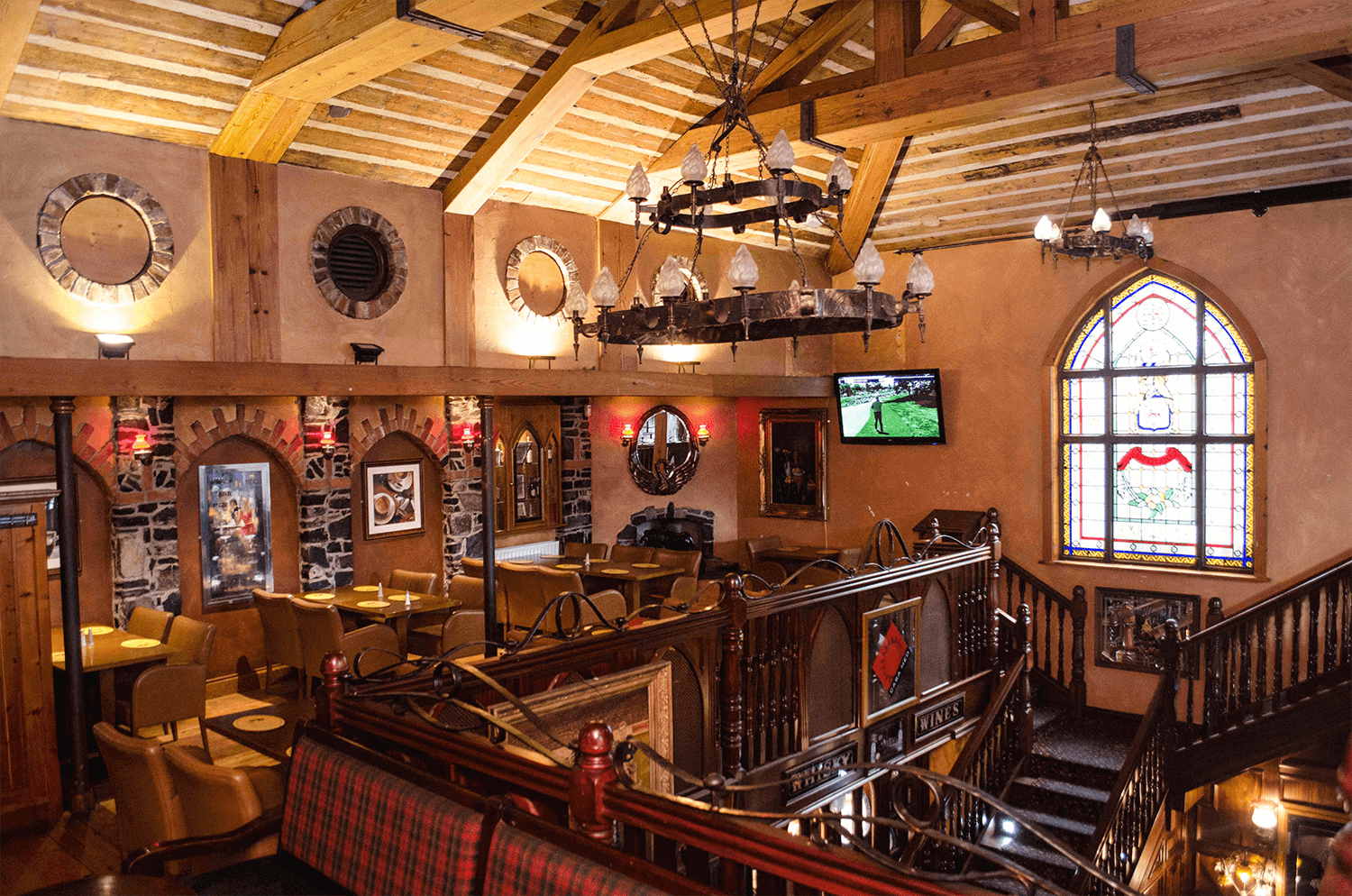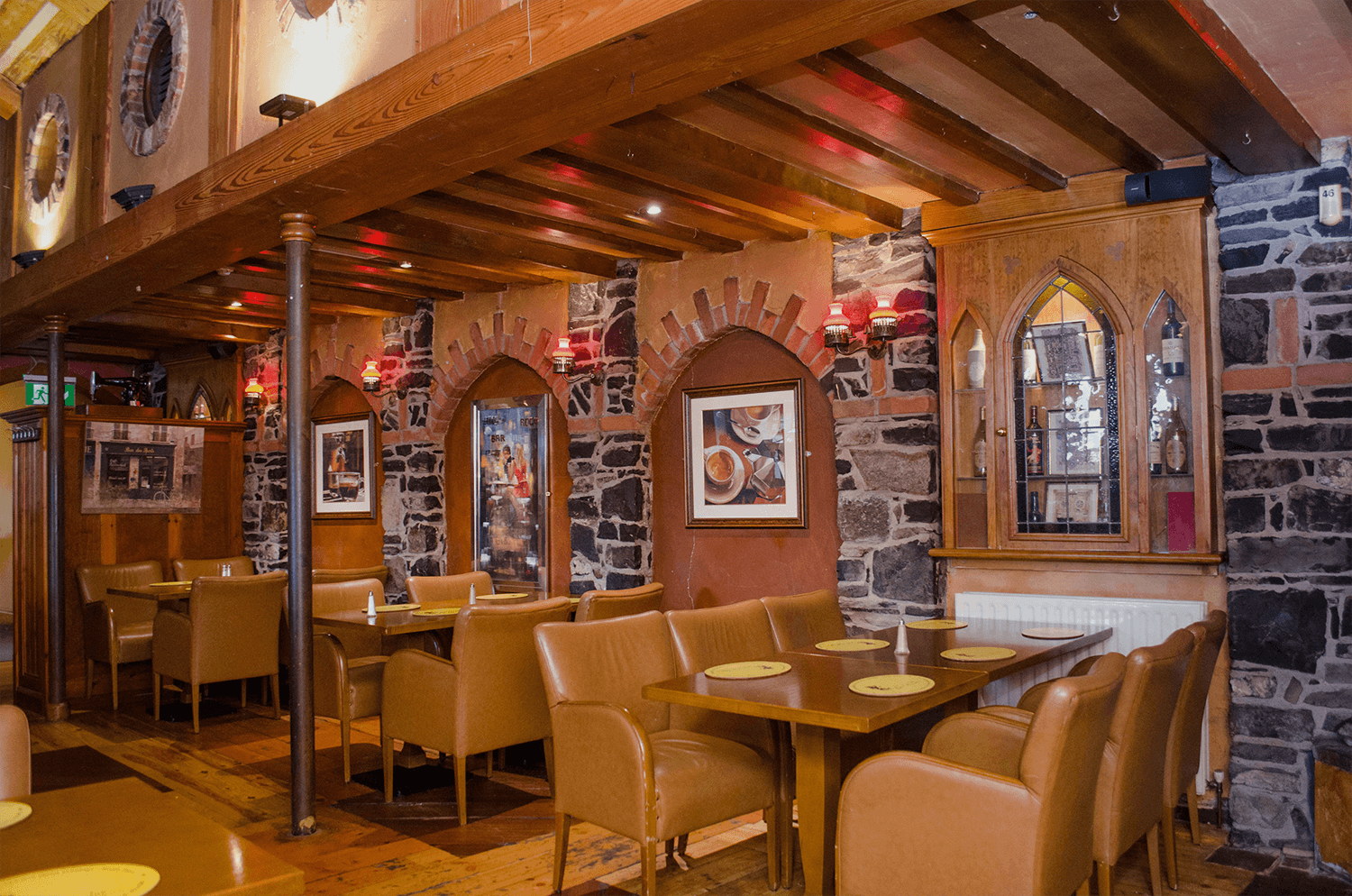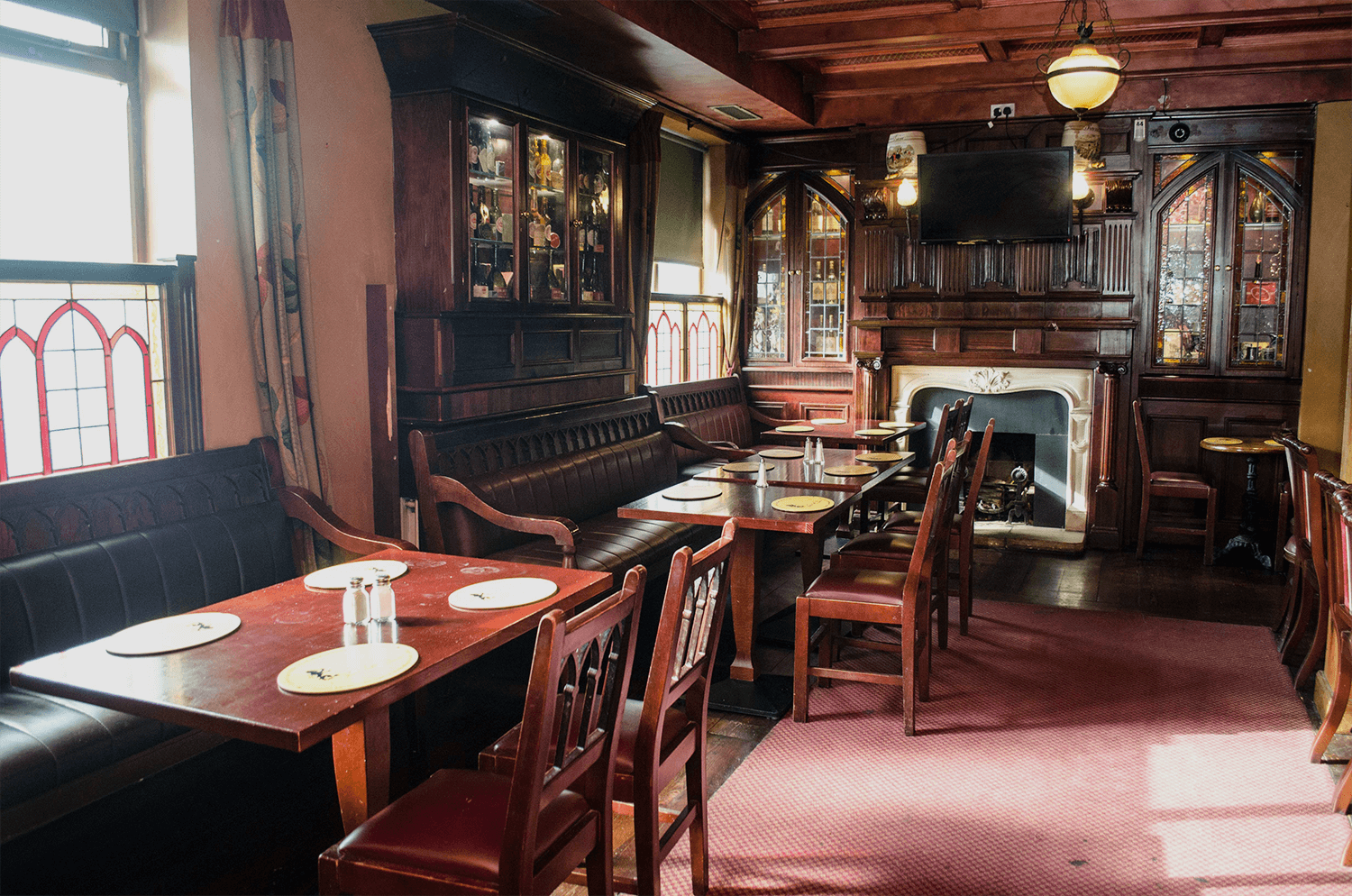 This bastion of Dublin pub culture has been around since the distant coach house of the days of 1734. In those days the Black Lion, a medieval coaching inn name, served as a very important link for travellers and merchants en route to and from the city of Dublin.
The hinterland of Inchicore and Kilmainham was then densely wooded, harbouring numerous highwaymen and villains who frequently subjected the occupants of coaching travel to violent attacks and robbery. The highways were also in a perilous state which made travelling conditions hazardous. The Black Lion was then a popular overnight stop where travellers relaxed before cosy Coach House fires, savouring wholesome food, wines and potent home brewed ales.
By 1813, in addition to its Coaching Inn trade, the Black Lion Inn was the popular retreat of the Ascendancy and Hunting classes who frequented the local spa and mineral springs in Goldenbridge.
Call us today
(01) 453 4580
Email us
info@blackliondublin.com
Find Us
207a Emmet Road, Inchicore, Dublin 8